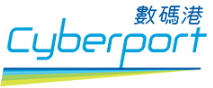 Cyberport is an innovative digital community that gathers more than 1,500 start-ups and technology companies and is managed by Hong Kong Cyberport Management Co., Ltd., which is wholly-owned by the Hong Kong Special Administrative Region Government. The vision of Cyberport is to become a digital technology hub, creating new economic momentum for Hong Kong. Cyberport is committed to training technology talents, encouraging young people to start their own businesses, fostering start-ups, and creating a thriving innovation and technology ecosystem; promoting the development of the technology industry through cooperation with local and international strategic partners; and at the same time accelerating the adoption of digital technology by public and private organizations to promote new Integration of economy and traditional economy. Cyberport is committed to promoting the application of financial technology, smart life, e-sports/digital entertainment and network security technology, and promoting the development of artificial intelligence/big data and blockchain technology to lead Hong Kong into a smart city. Cyberport has a professional team that does its best to provide comprehensive value-added services, top technology facilities and shared workplaces to support the development of the technology community and become the flagship of Hong Kong's digital technology industry.


The Sports Finance Research Center is affiliated to Tsinghua University PBC School of Finance and was established in September 2018. Based on research in the fields of sports economy, sports finance, and sports technology, the center strives to provide advice and suggestions for the national sports industry, build a platform for industry exchanges and cooperation, promote industry talent training, support sports project incubation and collaborative innovation, and is committed to becoming an authoritative think tank platform in the field of sports finance in China, a talent training platform with industry influence, and an industry incubation and collaborative innovation platform.

Orange Sports Forum (OSF) was founded in 2010 with the aim of promoting companies, organisations and institutions associated with Dutch sport abroad. It has network of + 300 Dutch sports related companies and organizations

Colosseum is an international sports innovation group, headquartered in Tel Aviv, with offices in New York City. Colosseum is a professional team that provides technical access and knowledge for sports organizations, start-ups and industry-leading companies. It has the world's largest sports technology solutions and organization open source database, which is used to promote technological innovation of partners and enhance partners' international Exposure rate helps partners stand at the forefront of sports innovation. Colosseum focuses on the use of intelligent innovation and technological innovation to provide many technical support for the bright future of the global sports technology ecosystem. Colosseum is committed to enhancing the sports industry through disruptive technology and innovation, becoming the world's largest platform for creating and expanding the next-generation sports experience.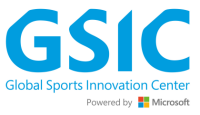 The Global Sports Innovation Center (GSIC) is a non-profit association with a mindset of a business cluster that was embraced by the Microsoft team in 2015. With its headquarters located in the heart of Madrid, Spain, GSIC operates on the global scale. In five years, GSIC has supported over 350 organizations from 40 different countries and created over 400 business opportunities, connections and good practices among its members and sports industry entities. The GSIC is based on six main pillars: Business Network, Startups & Companies, Applied Research, Training & Education, Showcase, Microsoft Partner Solutions, Digital Transformation Advisory Services. The GSIC network is composed, not only by members, but also by partners, experts, collaborators and GSIC ambassadors who have been supporting them on this path. In 2021, the GSIC will open its second office in Singapore to cover the relation with Pacific market by collaborating with Sports Singapore. In addition, GSIC will also work with ABSG Group in all aspects to support more startups and sports technology companies enter the Chinese market and develop in overseas markets.

Located in Allianz Parque, Arena Hub is a center for innovation and entrepreneurship stimulation. The purpose is to develop the sports, media, and entertainment industry, generating social and economic impact, and connecting professionals, startups, organizations, investors, and large businesses in the ecosystem.

INDESCAT is the Catalan Sports Industry Cluster, a private entity led by companies. As a cluster, we bring together companies and organizations related to the world of sport, with the main objective of developing actions that improve their competitiveness and also that of their environment.
INDESCAT means: INDUSTRY + SPORT + CATALONIA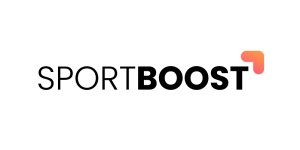 SportBoost is the international accelerator of sportstech. Supports, accelerates and co-invest in startups that are directly linked to sports and technology with the aim of turning them into leading companies in their sectors. It makes the sports ecosystem available to them, accompanies them in their development as companies and attracts the necessary investment for their development of innovation and digitalization as part of the innovative process.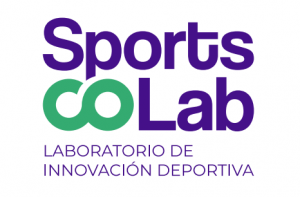 SportsCoLab is the first sports innovation laboratory focusing on the digital and cultural transformation of the sports industry. Currently, SportsCoLab has the objective of being the first Venture Studio focused on sports for Latin America.


Wanda Sports is the world's largest event operation, sports media and marketing company. It is the exclusive global or Chinese business partner of more than a dozen world sports organizations such as FIFA, FIBA, BWF, and International Confederation. More than 20 sports such as football, ice and snow, cycling, basketball, marathon and triathlon are operated in two countries. Wanda Sports China actively promotes various world-class events in China, including IRONMAN World Triathlon, China Cup International Football Championship, "World Tour·Guangxi", Chengdu Marathon, UCI Urban Cycling World Championship, Rock Marathon, World Little Triathlon, BWF World Tour Finals, etc. Wanda Sports has the right to disseminate information on many events on the Internet, including but not limited to Rock Marathon China Series, IRONMAN 70.3 China Station Series, City Marathon, Chengdu Marathon, Guangxi World Tour, etc. 

The Wylab project was born from the decades of experience of a group of entrepreneurs in the field of technology serving sports, with the aim of creating a new generation of companies. Our know-how has made Wyscout a well-established and internationally recognized company in the professional football world, helping the start-up to achieve the most important launch in Italian sport-tech.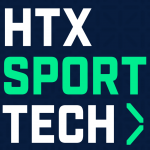 HTX Sports Tech advises esports & sports organizations and emerging startups in the sports tech ecosystem. Collaboratively working with sports organizations, world-class academic institutions, and community partners to drive innovation and enhance the future of sports tech. Establishing Houston as a leading capital for innovation, collaboration, and entrepreneurship in the esports and sports technology ecosystem.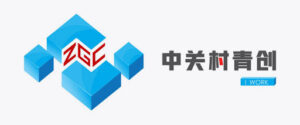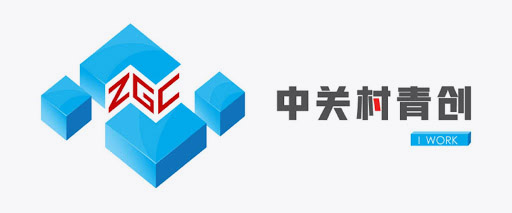 20 years since the company was established, Haike Construction Company has undertaken the planning, design, development and construction, investment and operation of the northern park of Zhongguancun Science Park, Zhongguancun Innovation Center. Its business includes: first-level land development, urban infrastructure construction, public construction that supports the science park, commercial housing construction, commercial operation and services of the park. At the same time, it has controlled and participated in several companies in the park. Under the era of "mass entrepreneurship and innovation", Haike Construction started the construction and operation of "innovative incubators", and realized the whole industry chain from project mining, incubation, acceleration and industrialization. After a glorious development process and facing the bright future, Haike will use the powerful technological innovation resources of Zhongguancun Science and Technology Park to further strengthen the technology real estate and industrial real estate business. While building a foothold for the development and construction of Zhongguancun in Beijing, the accumulated park experience will be extended to the whole country.

GamePlanU, located in Florida, USA, is committed to providing consultancy, guidance and funding for mid-term sports technology and lifestyle changing start-up teams and entrepreneurial leaders. GamePlanU's mission is to connect founders, executive managers, job seekers and investors. For the founders, they launched sportstech (Sports Technology Forum) to create a community of contact and cooperation with the world for the start-up team. For job seekers, they use the remote platform to render the industrial atmosphere, open online learning interactive courses, build a global industrial network, and tap their career potential. For investors, they are laying up a network of relationships with senior industry managers, investment advisors and mentors. This is how GamePlanU acts as a "sports technology industry innovator" for the purpose of bridging the integration of start-ups into the global sports technology community.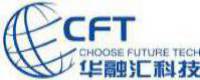 The founder of Choose Future Tech Co., Ltd. (hereinafter referred to as "CFT Global") and his team More than 10 years of experience in organization and management and successful sales of Huawei in overseas and domestic markets, as well as rich domestic Ecological resources for foreign ICT cooperation. CFT Global is a full range of communications technology companies such as Huawei, Inspur and Ruijie. Global gold medal agent and service provider, currently giving full play to the integrated advantages of 5G + artificial intelligence + cloud computing collaborative linkage Potential, provide global advanced technology solutions for customers at home and abroad, and help customers in digital innovation and transformation type. The company has offices in Mexico and Pakistan overseas, and in Shenzhen, Qingdao, Nanjing, Taiyuan has an office.