【Global SportsTech Investment Series 1】 Investors & VIP Guests
23/03/2021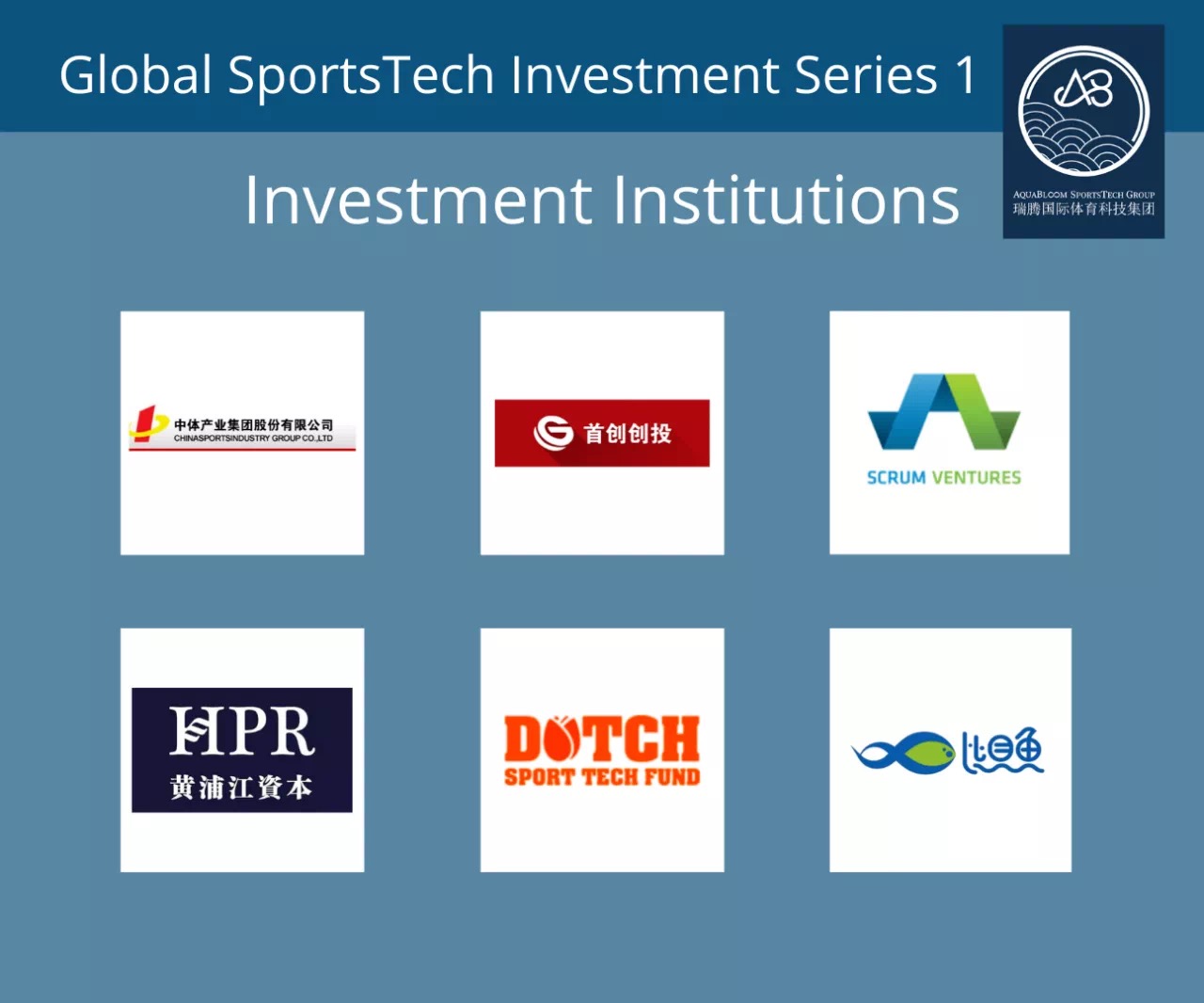 AquaBloom International Sports Technology Group ( ABSG) and Zhongguancun Exhibition and Service Industry Alliance will jointly hold the first monthly series of events on Sports Technology Innovation Investments in China on March 26, 2021 —— 【Global SportsTech Investment Series 1】. And today, we would like to present you the 6 global investment institutions, VIP institutional guests and industry experts who will share insights at the event.

< China Sports Industry Group Co., Ltd >
China Sports Industry Group Co.,Ltd. (stock code 600158), founded in March 1998, is the only A-share main-board listed company under the General Administration of Sport of China. The company is the first listed with the goal of leading the development of sports industry and becoming the national team of China's sports industry.

The business scope of the China Sports Industry Group Co., Ltd covers sports comprehensive services (including large-scale events, sports brokerage and marketing, national fitness activities, etc.), sports space construction and operation (including sports commercial facilities, stadiums, etc.), sports technology and information, sports lottery services, etc.

The "Sports + Technology" section mainly focuses on the digital informatization of the sports industry (the application of big data, AI and other technologies in the sports industry), wearable devices and intelligent sports equipment and instruments, as well as the sports-related health technology industry.


< Beijing Venture Capital co., Ltd >
Beijing Venture Capital co.,Ltd was founded in 1998.It is the first batch of venture enterprise certified by the National Development and Reform Commission. With 20 years of investment management experience, it belongs to the cultural and creative sector of Capital Group. Its major business is cultural industry investment, cultural space investment, cultural management investment and cultural content investment.

The company has managed 7 funds with a scale of about 2 billion yuan. Exited successfully from 20 enterprises investment. 6 enterprises were listed in NEEQ system.


< Scrum Ventures >
Scrum Ventures is a seed-stage venture firm investing across a range of industries in the U.S. and Japan. Based in San Francisco with extensive experience and networks in both Silicon Valley and Japan, Scrum Ventures accelerates portfolio companies with global opportunities and helps corporations innovate. Scrum Studio is a platform that connects global corporations with startups.

Scrum Ventures takes a thematic approach to investing, identifying emerging trends, researching the landscape in detail, and discovering industry-changing startups. In addition to investing capital, Scrum Ventures support their portfolio founders throughout their journey by providing direct assistance with hiring, strategic advice, fundraising, and more. Scrum Ventures' partners understand the challenges of entrepreneurship and are fully committed to portfolio success.


< HuangPu River Capital >
HuangPu River (HPR) Capital is an investment firm that manages multiple alternative asset classes. Based in Shanghai, the financial center of China, HuangPu River Capital have managed billions of dollars of funds and invested in many companies across the world. HPR is one of the biggest holders of the global unicorns' shares in Asia.

HPR Capital's investors include shareholders' own funds, sovereign funds, fund of funds, family offices, and corporate investors. HPR owns several investment entities, including Shanghai Investment Corporation.

HPR's professionals poss deep domain expertise in the following sectors: Technology, Media and Telecommunications (TMT), Healthcare, Financial Services, and Consumer Products. HPR venture capital and private equity funds are focused on the late-stage and growth businesses. HPR is the partner of their portfolio companies and help them grow as fast as possible using our privileged resources.

HPR also provides advisory services including LBO and M&A. HPR has been on the advisory boards of a couple of companies.


< Dutch Sport Tech Fund >
The Dutch Sport Tech Fund is committed to selecting companies that have the best potential growth possibilities in the field of sports technology and data. The goal of the Dutch Sport Tech Fund is to discover 5-10 best sports technology companies worldwide. As an example project, the Dutch Sport Tech Fund predicts that its invested ISG subsidiary Dotcomsport will achieve exponential growth. This is a widely used sports technology innovation with more than 600 customers and more than 200,000 users in 24 countries.

The Dutch Sport Tech Fund lists the following sports technology areas as key investment directions: athlete performance, data and analysis, fan interaction, e-sports, fantasy sports and betting.


< Flatfish Fund College >
The service vision of Flatfish FundCollege is to become "industry fund service expert", integrate high-quality industry resources, support excellent industry fund managers, rely on industry leaders to do a good job in industry investment integration, carry out effective post investment management,and finally achieve win-win situation.

As the sharing guest of this event, we specially invited Mr. Rick Sleegers, the project manager from Orange Sports Forum (OSF). Mr. Rick Sleegers will represent OSF to share insights of the global sports innovation market, the opportunities for sports technology market in China, and the cooperation opportunities between China and the Netherlands in sports industry.


< Orange Sports Forum >
OSF is a platform for the promotion of companies, organizations and institutions affiliated with Dutch Sports.

Network of + 300 Dutch sports related companies and organizations.

Three focus areas OSF:
Create a network of sports related organizations
Support, represent and consult with regards to international business
Promote Dutch sports related companies and organizations worldwide

In addition to the aforementioned investment institutions and speakers, this event also attracted industry organizations from all over the world to participate.

Including Sports Finance Research Center PBC School of Finance, Tsinghua University, HR Capital MGMT, Oxford University Innovation Limited, Ernst & Young Global Sports Affairs, Nanjing Sports Industry Group, Sports Money, New Idea Co. Ltd, and sports industry experts from Canada, France and China Hongkong.

This event will promotes the integration of China and the global sports industry and development, accelerate the transformation and upgrading of the sports industry to digital, intelligent. At the same time, we also welcome partners, investment institutions and projects that are interested in global sports technology venture capital activities to participate. You can send your name, contact information, company name, company location, company profile, cooperation direction, etc with Email to info@absportgroup.com, we will get in touch with you as soon as possible.