ABSG and Johan Cruyff Institute form Global Partnership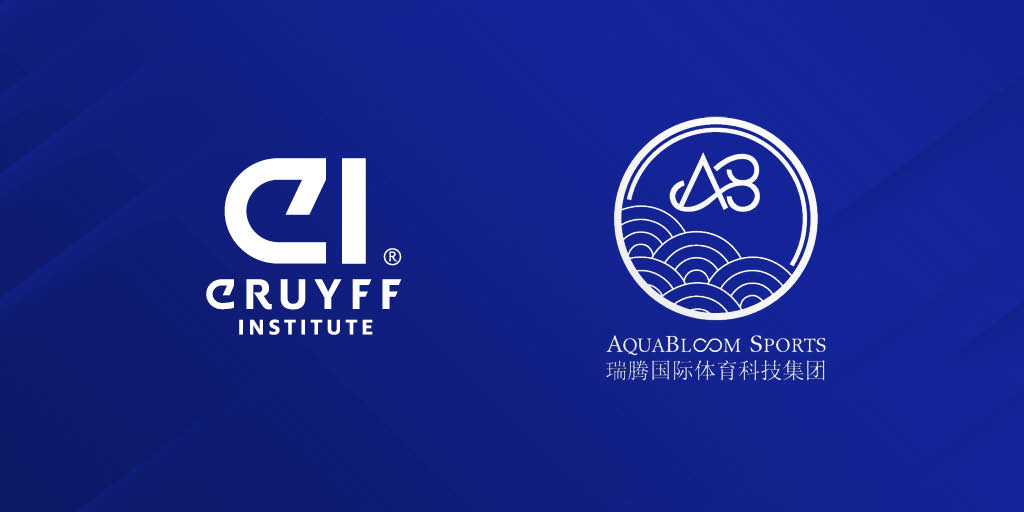 AquaBloom International Sports Technology Group (ABSG) and Johan Cruyff Institute - a top-notch International Sports Education Institute based in Spain, has formed an China and Global all-round partnership to promote talent development of global sports innovation.

Sport, management and social work are three key words in the world of Johan Cruyff and basic pillars of his legacy. His own experience as a professional football player and later as a coach and advisor led Johan to devise a plan to help athletes to enter the working world at the end of their sports career and to promote the professionalization of management in the world of sport. And thus, Johan Cruyff Institute was born, the academic legacy of Johan Cruyff.

Since its founding in 2002, Johan Cruyff Institute has trained athletes, sport managers and other professionals in Sport Management, Sport Marketing, Sponsorship, Football Business and Coaching. Its expansion has been unstoppable, and it currently offers 92 programs. Today, Johan Cruyff Institute has sites in Spain, the Netherlands, Peru and Mexico, 11 offices around the world and 17 international agents in 18 different countries. Thousands of students have been trained in their classrooms in on campus courses and in online courses.

Proof of the quality of its academic training is that Johan Cruyff Institute received the official accreditation of its Master in Sport Management as a university degree with the Universitat Autònoma de Barcelona. The Master in Football Business in collaboration with FC Barcelona is the result of an alliance with the club and its training platform, Barça Universitas and Barça Innovation Hub. Johan Cruyff Institute has more than 100 global partnerships with top sports entities, player associations, clubs and federations such as EU Athletes, Fifpro Americas, Johan Cruijff Arena, World Football Summit, LigaPro and many others.

With more than 20 years of successful track-records in the sports and sports innovation industry in North America, China, and Asia, ABSG has established unique advantages on Market Opportunities, Government Policies, Technologies, Capital Market, Academic, Talents, Media, IPs and alliance to continuously creating cutting-edge Sports technology Ecosystem and comprehensive Services Platform for China and for the World; in addition, to fulfill ABSG's vision of "Unite the World with Sports and Innovation" !

"On behalf of ABSG, I would like to express our great pleasure and excitement on this partnership with legendary Johan Cruyff Institute; with JCI's incredible background, management, reputation, experts, professors, programs, global presence and synergizing JCI and ABSG's unique abilities; we'll be able to create much special values for International and China Sports Industry and markets" --ABSG's Founder and CEO, Mr. Mike Yang

"At Johan Cruyff Institute, we are delighted to start this partnership with ABSG, an entity with great experience in the sports industry in China and other parts of Asia. This association is a unique opportunity to expand our mission of promoting academic training in sport management throughout the sports industry globally. We are looking forward to a long and very positive synergy" --Cristina Palés, marketing manager at Johan Cruyff Institute

The two organizations will collaborate through a variety of areas such as customized learning projects and knowledge exchange. ABSG looks forward to working with Johan Cruyff Institute. Please keep tuned!