ABSG co-hosted SportsTech Networking Event with SportsTechX in Cyberport, Hong Kong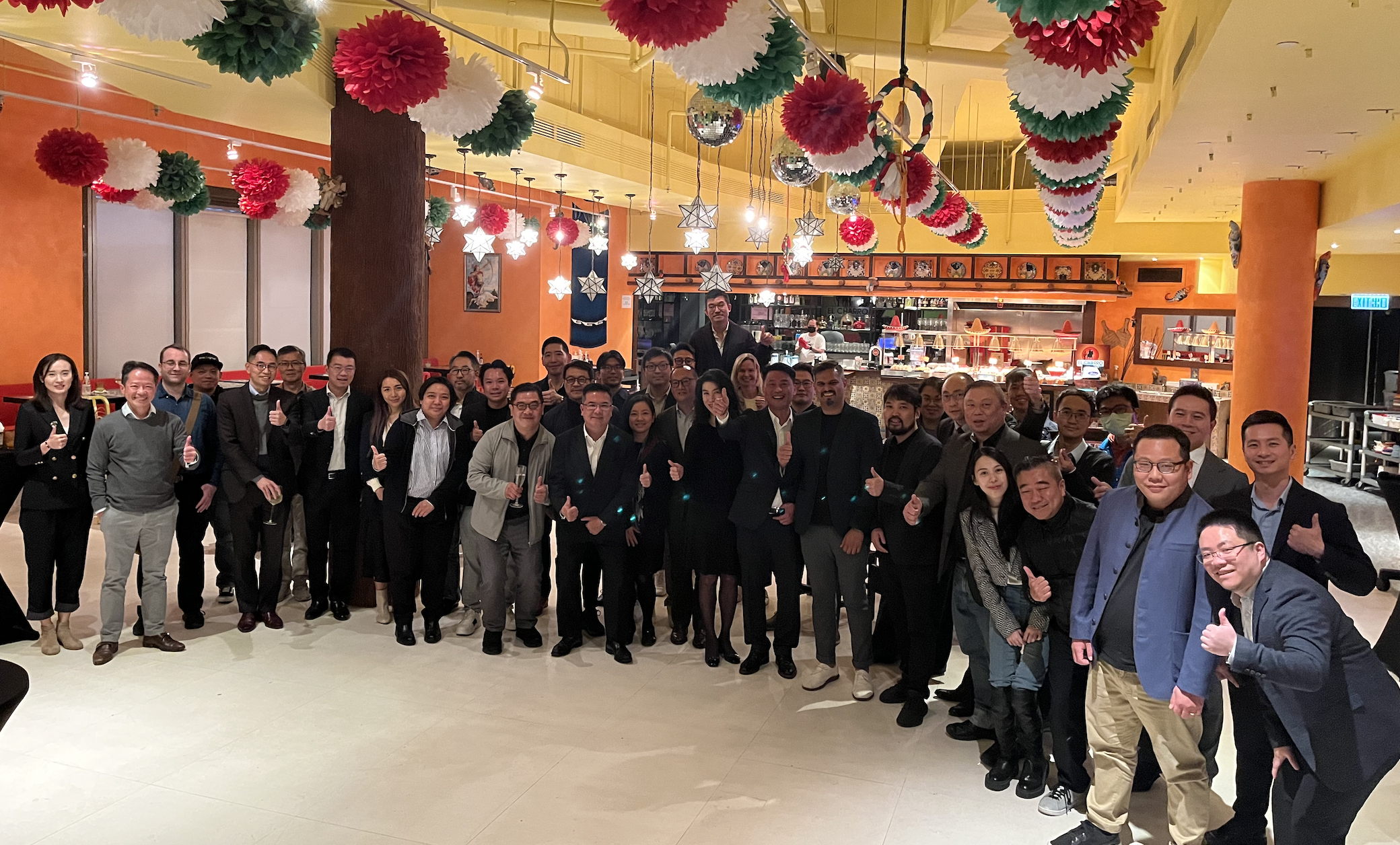 AquaBloom International Sports Technology Group co-hosted SportsTech Networking Event with SportsTechX with great support from our strategic partner Cyberport Hong Kong. This event gathered stakeholders from Governments, Innovative platforms, Capital markets, Universities, Sports associations, SportsTech companies from Greater China.

Mr. Eric Chan, the Chief Public Mission Officer of Cyberport make opening remarks. Cyberport is an innovative digital community wholly owned by the Hong Kong SAR Government with over 1,900 start-ups and technology companies. Mr. Chan introduced Cyberport's mission to support technology companies globally, through its incubation programs with funding support, marketing development support programs, its own investment fund as well as the Cyberport Investment Network. 6 unicorns has been incubated from Cyberport and USD 4.39 billion funds has been raised cumulatively. Cyberport and ABSG will continue to work together to build the International SportsTech Cluster hand in hand.

Mr. Mike Yang, Founder and CEO of ABSG showcased the vision of building Hong Kong, China, and Global SportsTech Centers, Clusters, and Ecosystem (GCCE) based on the huge development opportunities in China's sports market and ABSG's unique advantages and values. China regards the development of sports industry as its national strategy, the GDP in sports rapidly grew from 1 trillion RMB in 2013 to 3 billion in 2021, and will reach 5 trillion in 2025. ABSG has built global partnerships with 40+ SportsTech platforms from over 22 countries, 100+ various partners from China. Mr. Yang also shared the 2023 key goals, such as the GCCE, SportsTech Association, SportsTech Summit & Awards, SportsTech Investment Fund & Consortium, some Major projects; and most importantly, the major benefits for stakeholders for building GCCE together, as he says: "Together make the world better with SportsTech! "

We are extremely pleased to have Mr. Rohn Malhotra from SportsTechX in Hong Kong. The Germany based SportsTechX is the #1 source for data & insights about startups & innovation in Sports. Rohn brought great insights into the latest Global SportsTech investment trends, as well as what's going on in Greater China region's SportsTech market. ABSG also looks forward to working with SportsTechX closely on ABSG's key goals this year.

Mr. Hu Shunqiang, the Founding Partner of Polaris Capital (one of the biggest and most active sports investment group in China) presented their company, investment strategy and case study, his views on the investment opportunities of China's sports industry, and its expectations for Hong Kong to undertake an more important role in Greater China and global sports industry development and linking with the capital market.

Last but not least, Mr. Michael Sun, the Executive VP of LaLiga Greater China, besides the top-notch football experiences, grass roots development, business projects from LaLiga, he also shared with us how LaLiga organically developed and implemented technologies inside which led to LaLiga Tech that not only serves LaLiga itself but also brought lots of values to other sports leagues, media and club.

We would like to express our gratitude to our partners, speakers and guests who together made this fruitful event happen. Also looking forward to continuing our ongoing collaborations and interactions with other ABSG partners around the world.