AquaBloom International Sports Technology Group (AquaBloom) and Rumble Ventures join forces to develop the SportsTech industry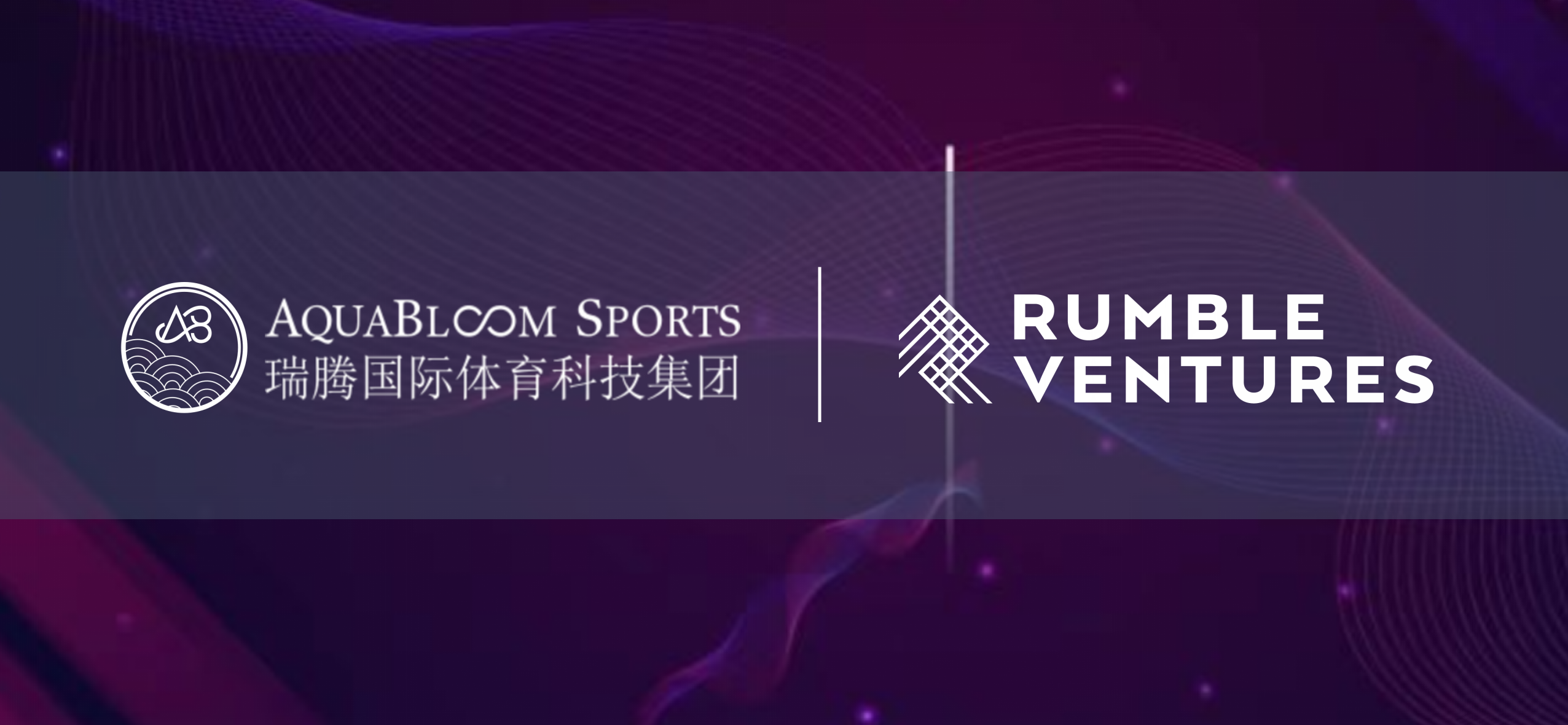 Hong Kong | New York - AquaBloom, the first platform focusing on international sports innovation in China, announced a new partnership with Africa-focused sports consultancy and investor Rumble Ventures. The partnership aims to accelerate growth in the SportsTech industry by leveraging each party's expertise.

Rumble Ventures is a sports and entertainment focused company transforming the African sports industry. Rumble Ventures consults to sporting organizations and invests in complementary businesses, with the aim of unlocking commercial value through symbiosis; economies of scale; technology and innovation; expert leadership; and corporate reorganization.

The new partnership will support AquaBloom's mission to build an international SportsTech center and ecosystem with global influence, serving the development of sports innovation in China and the rest of the world.

The global sports technology market, which was valued at $17.9 billion in 2021, is projected to reach $40 billion by 2026, growing at a compound annual growth rate of 17.5%. Furthermore, over $12.7 billion was invested in SportsTech startups globally in 2021. More than 51% ($6.5 billion) of which was invested in North American startups. AquaBloom and Rumble Ventures will channel investments and industry expertise to new markets through this new partnership.

"In a world where technology is continually advancing, sports offers a wealth of verticals for innovation and user adoption from wearable devices, data and analytics, media and broadcasting, esports, smart stadiums and fan engagement", states Jui-Kang Yang, Founder and CEO of AquaBloom.

The projects within the partnership pipeline include establishing a venture capital fund and the development of sports innovation labs in Hong Kong and South Africa.

Mlondi Mashinini, Managing Partner, Rumble Ventures, said: "AquaBloom is an ideal partner for our organization, we have a shared vision and passion related to growing the SportsTech industry. AquaBloom has demonstrated a unique ability to create innovative partnerships globally and we look forward to contributing to their growth plans."

AquaBloom was selected as a top SportsTech innovation platform in Asia-Pacific and the only Chinese representative in SportsTechX's industry report (2021 and 2022).