AquaBloom Sports Group (ABSG) meeting with Winter Sports Management Center of the General Administration of Sport of China (GASC)
20/08/2019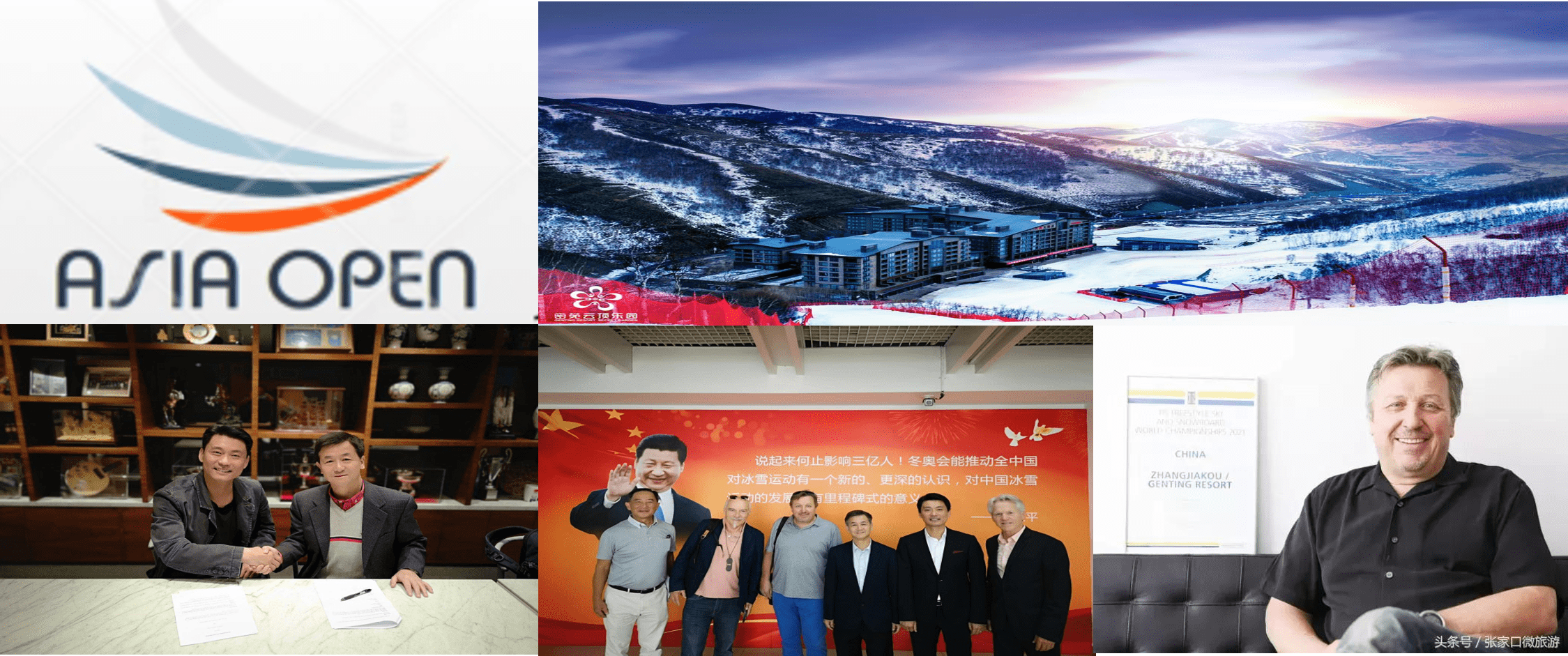 China actively promotes the development of high-quality winter sport resources in recent years, by increasing the number of tournaments, events and training associations operating or held in China, this will increase the influence of the winter sports culture heavily in conjunction with generating a positive support towards the 2022 Beijing Olympic preparation effort. Having recognized China's recent efforts and determination, ABSG would like to align with such national desire and offer our experience and resources of the top-notch winter sports expert team and IP resources with many local winter sport developers within China. Thereby, contribute to the popularization and development of China's winter sport market.

ABSG's has profound expertise and resources in sports development especially in winter sports market. Our expert team member Dan Skivington and David Currier both have fruitful experiences in managing and operating large sporting events and media coverage services in both winter and summer sports.
Dan Skivington, worked at AT&T and NBC Sports for 38 years, his is an expert in event managing and production of Top-level winter and summer sporting events. For example, he was responsible for program design, media coverage organization, sponsors and athlete relation management to event consultation at American Ski Tour and NBC Sports Dew Tour from 2004 to 2018.
David H. Currier was a US Olympic Team (Sapporo JPN) skier, he has won many titles in his skiing career including: CND National Downhill Champion in 1971, US National Alpine Champion in 1973 and US/CAN National titles. After his retirement, he began serving as peer-elected president of the pro-athlete association while interspersing at Dartmouth attendance. He served as an executive committee of SIA (Snow sports Industries of America) and worked as a broadcaster of video, TV and print, including nationally distributed ski video, "How the Racers Ski", color commentary for ABC "Wide World of Sports", and articles on physical conditioning and gear in Skiing Magazine.

At the beginning of 2019, ABSG has signed the "Memorandum of Strategic Cooperation" with the Hong Kong Ski Association of China regarding to winter sport development projects in China; and recently gained the full support of General Administration of Sport of China (GASC) after a joint visit to the Winter Sports Management Center.
The participants who were invited to the Winter Sports Management Center visiting and meeting were ABSG CEO Mr. Mike Yang and winter sports expert team member David Currier, Hong Kong Ski Association of China Chairman Mr. YU Guoxian and the host of this meeting GASC Winter Sports Management Centre represented by Director Mr. NI Hui-zhong; they have exchanged extensive strategic ideas and will further integrate and utilize their respective resource advantages within the comprehensive and in-depth cooperation relating to China Winter Sport development projects initiated by ABSG, such as the world-class snowboarding and Skiing event (ASIA OPEN) and athlete training projects etc.

The first "ASIA OPEN" will be held at the Genting secret garden resort in Zhongli, Zhangjiakou City, Hebei Province, it is also the 2022 Winter Olympics venue for freestyle skiing and snowboarding event. We are very fortunate to have this precious opportunity to be able to host this event in this world-class skiing venue. ABSG is very grateful to Genting Group and their Chief Operating Officer Benno Nager for their support, this event will help create an excellent opportunity for Chinese skiing athletes and provide a platform to exchange with the top skiers across the globe.

Mr. Yang the founder & CEO of ABSG and the team are very honored to have reached a mutual consent for this cooperation in the meeting. We believe that through our 20 years of successful experience in the sports industry in North America, China and Asia, our profound IP resources can offer complementary advantages for all parties. This strategic cooperation will help accelerate the development of China's winter sports market, introduce more excellent world class training platform into China and create an interexchange opportunity for international and Chinese winter sports athletes.

Our goal is not only to provide Chinese athletes with geographical advantage to increase the possibility of winning titles, but also to bring positive services and contributions to the lofty mission of China in hosting the 2022 Beijing Winter Olympics.
ABSG would like to take this opportunity to express our sincere thanks to Director Ni Huizhong, Chairman Yu Guoxian and COO Benno Nager's for their support and approval of our work. Along with their and all our partners impulsive force and encouragement, ABSG has taken a big step forward in accomplishing our vision of becoming a world-class sports IP bridge gateway and springboard to the Greater China market.