Congrats to the winners of ABSG X Cyberport ABC DE SportsTech Pitching Contest 2022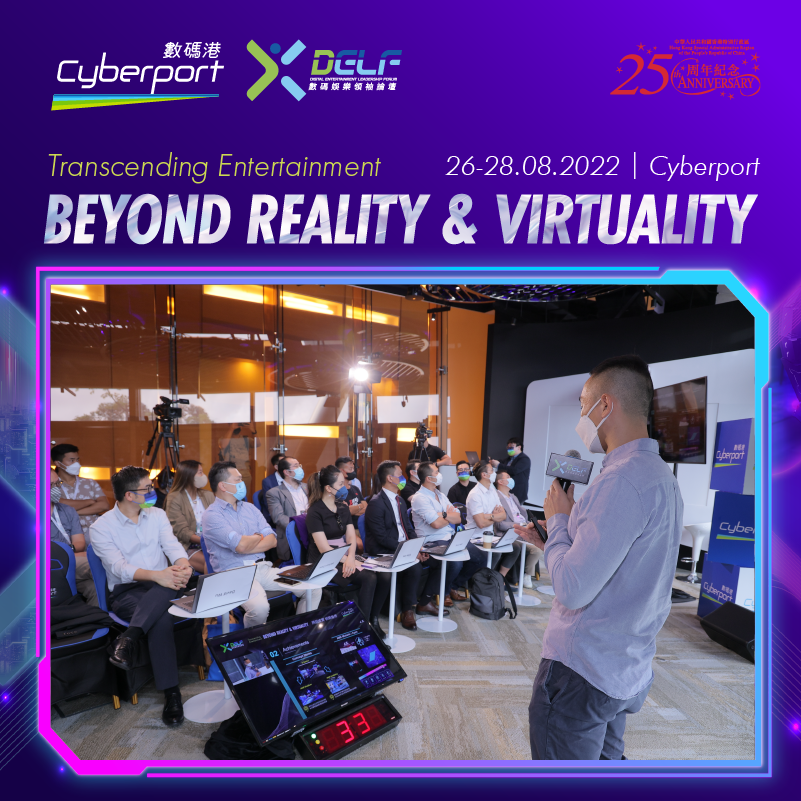 ABSG cooperated with HK Cyberport to present the ABC DE Global SportsTech Pitching Contest during the 2022 Digital Entertainment Leadership Forum on August 26.

This contest were operated both online and onsite. 5 projects from Cyberport and 5 from ABSG community pitched in front of 8 judges.

The contestants are:
1.Sponix Tech:
-Sponix develops pioneering software that drives fan engagement and monetisation opportunities for sports rights owners, broadcasters, and brands. Its immersive replay technology allows fans to view the best match action through the eyes of the players on the pitch. Broadcasters can utilise this first-person angle for instant match replays and via social media - boosting fan engagement and unlocking new brand partnership revenue streams. Sponix's second technology empowers broadcasters to tailor in-stadia advertising perimeter boards directly from their live matchday feed.

2.Eyes3:
-eyes3 is a provider of Fair Play technologies such as VAR, Challenge systems, for tournament organisers, Real-time analytics for spectators, athletes, coaches. ITF (International Tennis Federation) Approved system. eyes3 runs on your mobile phone. No additional cameras or specialised hardware are required. eyes3 can be deployed in minutes anywhere.

3.MultiBall (LYMB.iO):
MultiBall from LYMB.iO is a smart sports wall and gaming platform, making sports more attractive for all ages with a mix of physical activity and gaming. With precision sensors and motion tracking, MultiBall enables a variety of fun games for kids up to complex training modules for many sports. MultiBall can easily be installed on any wall, enabling schools, gyms, offices and other facilities to offer active gaming to make our society more active.

4.Iterpro:
Iterpro is the first business intelligence solution built from the ground up for football clubs, that aims to connect the organization from the pitch to the board through the most comprehensive and easiest to use system in the football industry. Our mission is to create a sustainable tailor-made digital ecosystem, through which football organizations can carry out and monitor all their strategic operations.

5.Magnifi (VideoVerse):
VideoVerse is a video technology company that encapsulates an ecosystem of smart AI-based video editing suite for all enterprise and individual content creators. Its product Magnifi uses state of the art AI and ML technology to auto-produce social ready content at the click of a button so you can drive maximum fan engagement and ROI. The automated video editing solutions for Enterprises enables them to repurpose their content and tell better stories.

6.Archon Wellness Limited:
Archon's company vision is to develop a comprehensive range of innovative fitness products and integrated platform with AI capabilities to encourage children and youngsters to develop a regular exercise habit at young age and inspire positive lifestyle. Existing client include Box Ltd. Fortress Ltd., GigiSports Ltd., Citi Store , Wing On Plus , Citylink Electronics LTD., AF Mall , VIDEOCOM, CSL, VBIKE.

7.Asia Motion E-Sports Limited:
Asia Motion E-Sports (AME) breaks the dilemma of traditional Esports market by developing Motion Esports (integrated Sports & Esports). It established AME Stadium since 2020, an experience store of motion Esports (combined sports & Esports) in HK. The Stadium integrated VR/interactive technology into sports, providing players with different game sets including E-Racing, E-Rowing, E-Cycling, E-Skiing, E-Boxing, E-Battle Rope etc.

8.Formula Square Holdings Limited:
Formula Square creates a global brand by building the next generation of car racing in the form of Real Virtuality (RV)". It aims to build a platform to let general public experience as a professional car racer and have a chance to form their own racing team. Its target market will not only focus on eSports market, but also penetrating into the markets of STEM education, toys, advertising and traditional sports. The company has also spined off a new business arm called "Formula Square Academy" to grow the STEM segment.

9.Joint Concept Dynamic Limited:
We tried to be disqualified because of busy work or forget to apply on time. It's more and more difficult to join the races as the success rate is very low in some famous races. All kinds of factors have hindered our enthusiasm to participate in the races. We believe we are definitely not the only group. So we build up this online run platform "Run2Gather". Maybe you have a different purpose of running, but we will provide an alternative. Let you and your friends to run with excitement.

10.Oushhh Technology Limited:
Oushhh is an all-in-one health and fitness digital sports platform. With the integration of artificial intelligence, gamification, premium content, online communication, collaborative activities, and smart technology, it provides a brand new and unique user experience. Oushhh creates a diversified virtual sports community that connects sports enthusiasts from all parts of the world to participate in virtual sports events, virtual training courses, social interactions, sports e-commerce, and any sports related activities.

Special thanks to the Judges:
- Mike Yang, Founder and CEO, ABSG
- Eric Poon, Executive Director, Avenue Investment Management Limited
- Telly Leung , China TX Group, Director
- Chris Harvey, CEO, 22 Degrees North Advisors
- Ellee Lee, Partner, Syndicate Capital
- Michael Chow, Managing Partner, Radiant
- Terence Mak, Managing Director, Maia Investment
- David Wu, Senior Manager, Venture Investment, Macro Fund

Ten projects had wonderful presentations and Q&A on-site or online. The eight judges announced the three award-winning projects of the Global SportsTech Pitching Contest based on the scores of each project in six judging criteria such as Innovativeness, Viability, Scalability, Fundability, Team Competence, Pitch Quality.

The winners are:
- The first place: MultiBall (LYMB.iO)
- Runner-ups: Sponix Tech, Iterpro

Congratulations to all the winning projects!

ABSG would like to thank the Cyberport team, the judges, representatives of the pitching projects, guests and spectators present, as well as all staff who guarantee the smooth holding of this event!