Global Sports Innovation Project | How to enjoy the fun of fitness content and real-time interaction anytime, anywhere?
17/03/2021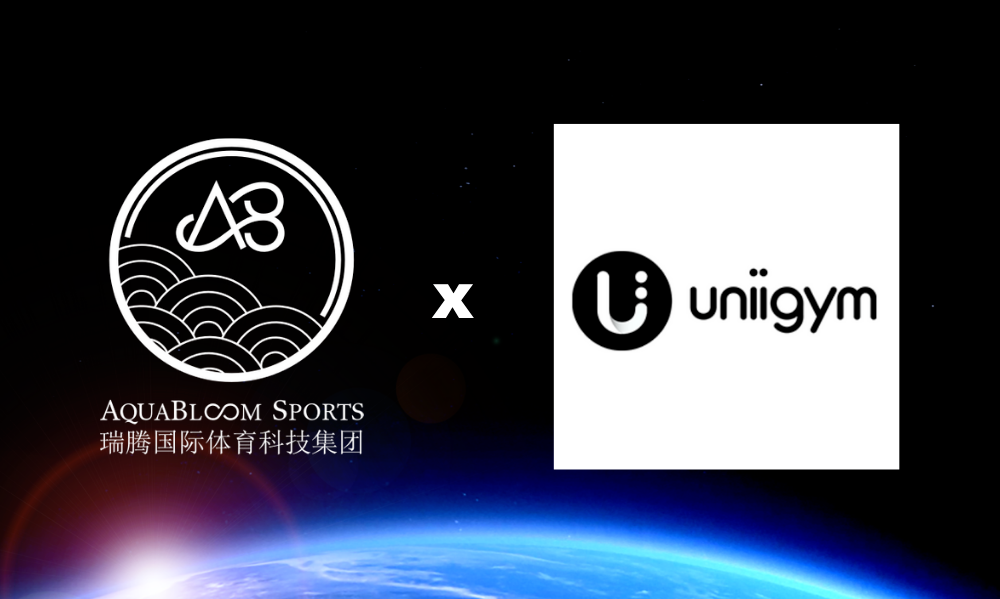 "Want to live a self-disciplined life? Let's start with fitness!" In the post-pandemic era, the attention to people's own health has been increasing gradually, pushing a variety of fitness software to the top of the field. Most of the sports and fitness apps on the market can hardly realize real time monitoring, with neither accurate nor immediate feedback. Many people like me would like to make full use of the fragmented time to do some exercises. However, only packing the equipment and commuting could cost tens of minutes, with the output even of less efficiency.

Therefore, how to let everyone enjoy convenient, efficient, interesting and professional sports and fitness has become a problem that needs to be solved.So today, let me introduce you the Top 10 of 【SportsTech China-Global Series 1】- Uniigym, an AI and Cloud Computing based Technology Company which producing real time interactive fitness program on internet platform.

Uniigym's core competitiveness lies in being driven by artificial intelligence, combining rich content IP and cloud big data, to provide interesting and diverse interactive courses in all scenarios. Uniigym extensively collects mainstream fitness courses from well-known fitness institutions at home and abroad, and uses artificial intelligence core technology to create excellent interactive fitness content more quickly. Currently, there are more than 1,000 platform courses. At the same time, the system captures 20 key nodes of the user and the coach, combined with real-time processing feedback technology, the feedback delay does not exceed 30 milliseconds.

Uniigym has 4 core technologies:

OptiMotion® (Light and Shadow Rhythm Intelligent Fitness System):
OptiMotion® is a somatosensory interactive fitness system based on artificial intelligence and cloud algorithms developed by Uniigym. It aims to solve the problem of limited fitness course resources, lack of professional talents, boring fitness environment, and fitness Single scene and other issues.

OptiCardi® (real-time heart rate detection):
Wearing a heart rate device, it can detect and analyze the physical state data summary and performance ranking during exercise in real time. It is scientific, safe, and shareable.

OptiCatch® (motion posture detection and comparison):
AI analyzes the user's motion posture in real time, compares the real-time feedback with the coach's standard actions, can intelligently correct the error, and has the characteristics of high accuracy and short delay.

OptiComputing® (cloud algorithm):
An intelligent system based on 5G and artificial intelligence.

Uniigym has created two application series, Uniicube and Uniihome, according to the two application scenarios of public venues and home environment.

Uniicube mainly cooperates with chain fitness venues, community centers, sports centers, corporate institutions, restaurants and other public places. Based on the original foundation, the group course space is upgraded with equipment, and the Uniigym light and shadow rhythm course system is introduced, with the exclusive developed OptiMotion®, OptiCardi®, to create a smart interactive fitness environment that combines online and offline immersive light and shadow experience.

Uniihome mainly cooperates with 5G telecom operators and cable TV system operators. Users can bring Uniigym light and shadow rhythm courses into the living room through mobile phones, computers or set-top boxes. With the exclusive development of OptiMotion®, OptiCardi®, and OptiCatch® artificial intelligence technology, it can capture exercise data through the heart rate device and camera lens, and perform distributed storage and calculation analysis in the cloud, providing users with more professional and reliable real-time Movement monitoring and movement correction.

At present, Uniigym has signed cooperation agreements with dozens of universities and public places in the application scenarios of physical venues, such as Peking University, Tsinghua University, Decathlon, Pulse Gym, etc. In the home scenario, Uniigym has already cooperated with nearly 20 5G telecom operators and cable TV system operators such as China Unicom, Sichuan Mobile, Shenzhen Telecom, Orange (Global), Bytl (France), etc., to deliver excellent fitness content To thousands of households around the world.

Uniigym target partners:Public sports venues, large sports spaces, 5G telecom operators, cable TV operators, membership system operators.

Uniigym is now available on the ABSG Global SportsTech Innovation Platform. If you are interested, we are welcome you to leave a message in the background of WeChat, or send an email to info@absportgroup.com for kindly inquiry.

Next, we would like to introduce you the LongoMatch, an open source cross-platform sports video analysis program that supports real-time and post-recording analysis, please stay tuned!