Global SportsTech Innovation | Efficient Sports Video Analyzing
24/03/2021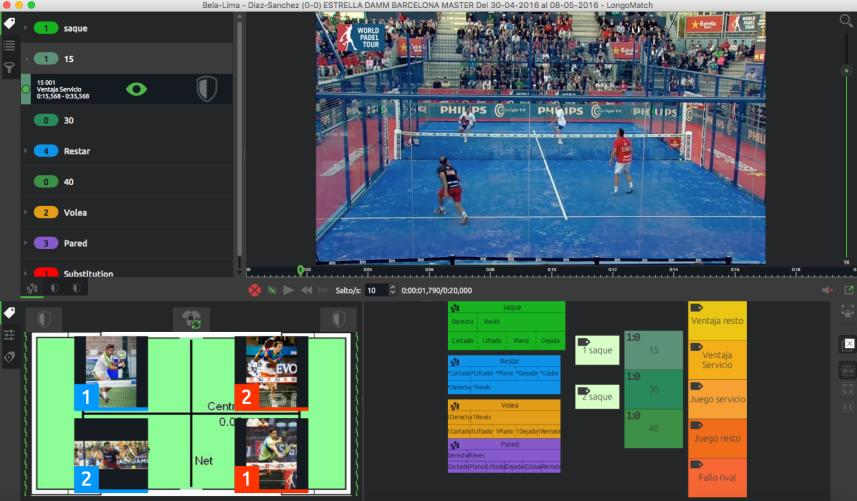 Foreword: The ABSG Global SportsTech Innovation column will continue to bring you innovation reports from the world's top sports technology companies and share outstanding sports technology innovation content.

Video analysis has become an important means for today's sports clubs to improve their overall capabilities. A video analysis team often consists of 3-5 people. They not only analyze the performance of their team and make guiding suggestions, but also analyze the video of the opponent they will face, so as to make targeted arrangements for the next game.

However, there are many problems in video analysis at present. For example, manual video analysis requires a lot of time; the conclusions of a large number of analysis are difficult to understand; professional analysis teams and equipment configurations are often expensive and not suitable for entry-level or small-scale Clubs and clubs and so on. So if a piece of software can solve all these problems?

So today, let me introduce you the Top 10 of 【SportsTech China-Global Series 1】- LongoMatch, an open source cross-platform sports video analysis program that supports real-time and post-recording analysis.


About LongoMatch

LongoMatch is a powerful, intuitive, and adaptable video analysis solution for sports with a clear mission. LongoMatch can easily analyze your game using a convenient template that includes predefifined, sport-specifific tags. Customize dashboards to suit your needs, or create your own.

Start analyzing your games straight away after installation. LongoMatch provides dashboards designed by sports professionals to ease the analyst job.

Extensive customization features allow you to tailor LongoMatch to your unique needs. Modify tag buttons, analysis dashboards, keyboard shortcuts, and much more.

Project fifiles are cross-platform compatible; this means you can code on an Android and share the results with a peer using macOS to give it a second run and then share it with all the players who use Windows.


LongoMatch has 6 Features: Team Manager, Game Analysis, Game Coding, Multi-angle Camera, Presentations, Drawing Tool. And also: Live and post-game analysis, tag the game while recording, live replay and sharing of actions and it can capture from SDI, HDMI and IP-cameras.

At present, the LongoMatch sports video analysis program has been used by major clubs around the world, including the Dortmund in the Bundesliga, the Real Sociedad in LaLiga, and the Portuguese national team.

LongoMatch target partners: sports clubs, sports leagues and associations from grassroots to professional levels.

LongoMatch is now available on the ABSG Global SportsTech Innovation Platform. If you are interested, we are welcome you to leave a message in the background of WeChat, or send an email to info@absportgroup.com for kindly inquiry.

Next, we would like to introduce you the Articulate Labs, who builds wearable medical devices that amplify muscle growth throughout everyday activity to help patients conquer functional limitations and to restore physical capability, please stay tuned!