ABSG has had an exclusive partnership with Golfglobal, which is international high-end and made-to-measure golfing experiences brand
23/11/2019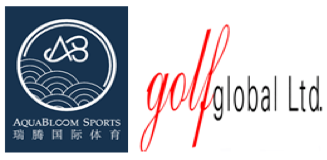 With a growing of the middle class, China has become the most potential and dynamic place in the world for golf. ABSG has had an exclusive partnership with Golfglobal, which is international high-end and made-to-measure golfing experiences brand, to promote the
vigorous development of golf in China and Asia.

ABSG and its Founder have over 20 years of successful track record in North America, Asia and China's sports industries. With many top notch IP resources, well established global/local network and unique expertise + know-hows; its platform is committed to be the best bridge, portal and springboard to work with first rate international sport IPs and maximize its
successes together in Greater China's markets.

Golfglobal is a registered company in Scotland, UK, also headquarters in Munich, Germany. The core business is providing corporate and individual high-end made-to-measure golfing experiences worldwide with access to an exclusive network in the golf world, including new
business opportunities for their co-operation partners. With over 15 years of history, Golfglobal offers exclusive customizations for high-end golf destinations in Scotland, England, Ireland, Europe, USA, Mauritius, and the UAE. The team creates the benefits including
catering for various lifestyle requirements before travelling, e.g. restaurant bookings, helicopter transfers, sightseeing tours, luxury ground transportation and on call 24/7 during the travels. Access can be provided for a pre-selected clientele to private elite golf clubs
around the world: USA ca. 40 members clubs, Europe & UK ca. 60 members clubs. Special experiences around world famous golf events, e.g. The Masters, The Ryder Cup, The Open Organization of Amateur Ryder Cup Style Matches between China / Asia & Europe.

The in-depth cooperation between ABSG and Golfglobal will comply with the current trend of sports and leisure, meet the needs of middle and high-end golf enthusiasts in China and Asia, give full play to the unique characteristics of competition and leisure of golf, and help more and more sports fans to participate.